We are on vacation this week at the beach! Due to my mom asking to keep Jack (and me being outvoted by the rest of my family) we didn't bring Jack along, so he won't be in any pictures:-(. I have been having fun, but I have to be honest, I miss him so much and wish he was here so badly!! When you are used to holding a baby, snuggling him and caring for him so much day in and day out, it feels empty to be without him. It's made me realize how my life will be when Jesse is a little older if we don't have anymore and I'm not sure I'm ready for that part to be over yet. I realize I enjoy caring for and having a "baby" so much and to think of it being over is too difficult to be a reality for me at this point. Thankfully, I won't have to worry about that for awhile. Now, for what we've been up to the last few days!

Our first day was spent just settling in, buying groceries and going out to dinner. After that we went to the aquarium. The kids had fun and Hanna enjoyed trying to touch the crabs and stingrays. Joe wasn't brave enough to try, but he enjoyed watching Hanna and going through the "shark" tunnel. His favorite was the sea turtle.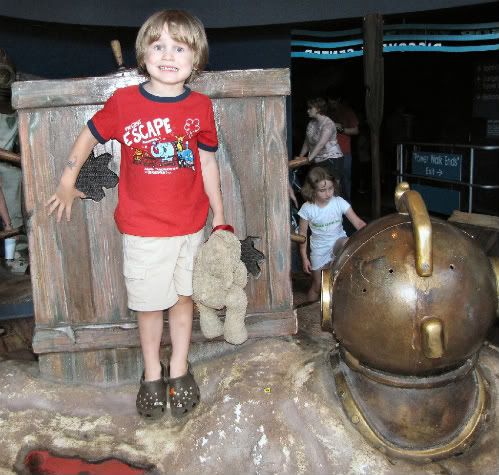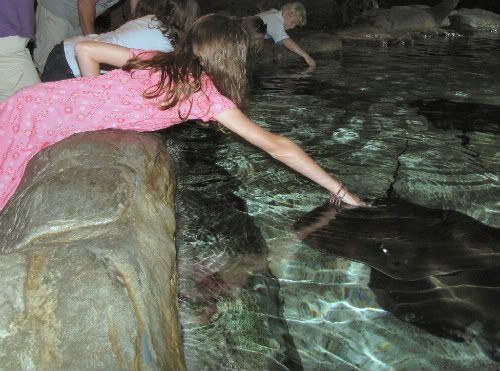 We had a really nice, yummy dinner at a place called High Hammock (a sister restauraunt to my favorite, SNOB, in Charleston). Of course, we had to go to River Street Sweets to get some pralines! We went for a walk on the beach after dinner. Jamie and the kids tried out his new metal detector and I just enjoyed walking and looking. That wrapped up our first day. I was missing Jack so much and so tired that I passed out when the kids did around 9:30 and didn't even wake up until 9am!! Much needed rest for me, and much enjoyed too!!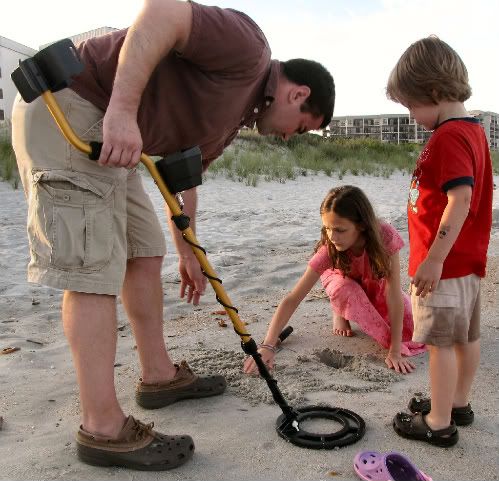 Today we slept in and took our time getting ready for the day. We went to MagiQuest. If you ever have the chance to go to this place you should! It is so much fun!! You pretend to be a magi and go on different quests and adventures solving riddles and finding items that you take to certain people and places to advance to new levels. You get a working wand and everything. The wand has a memory so you can go year after year, as it takes this long to complete all the different quests and adventures. We discovered this place when Hanna was 5 years old and have gone each summer since. This was Joe's first visit and he had a blast!! I thought it would be over his head, but he caught on after only 5 or 10 minutes and was able to do 75% on his own with just guidance from me now and then. I was really impressed!! Jamie went off with Hanna since she was on a totally different level than Joe. We all had so much fun at MagiQuest today!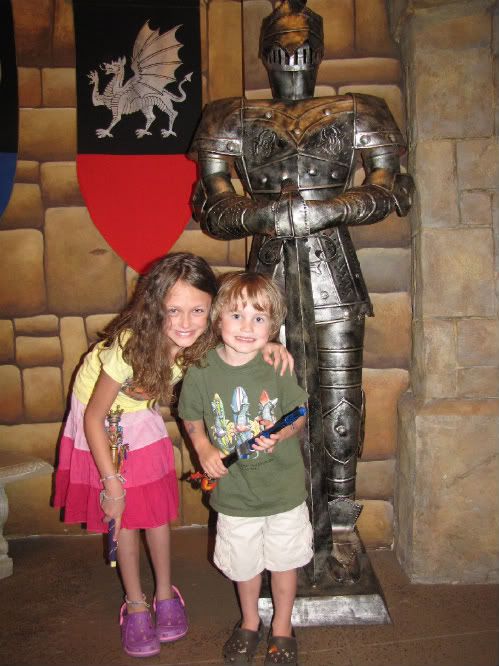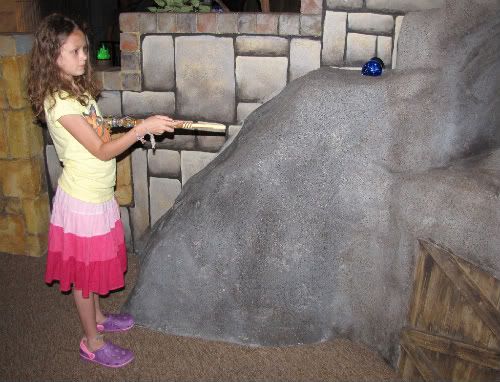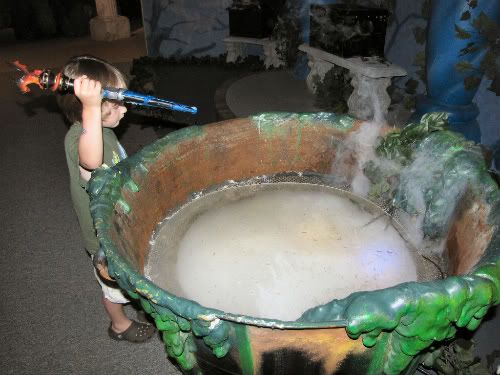 We stayed at MagiQuest for a long time. Afterward it was already supper time so we ate supper and then went for another walk on the beach. On this evening's walk we were looking for shells. Jamie saw a "shell" sticking up out of the sand a bit and started to dig it out. The kids were eagerly watching to see what kind of shell he would find and all of a sudden a crab jumped up! It was funny to see them all jump back and scream. We saw quite a few crabs. I got some good pictures of them too. I thoroughly enjoyed our beach walk, we all did!! We are having a great time so far and can't wait to hit the beach each day the rest of the time we are here!