This has been a very busy week for all of us! Jamie has been very busy with work, thankfully, no complaints there!! He's had lots of orders to fill and new things he has been working on. Blessings we are very thankful for on a daily basis.

At home, I have been very busy as well. Hanna began homeschool this week. You can read all about that on our Homeschool Blog. It has been absolutely wonderful and so fulfilling feeling like an "official" homeschool mom this week! Even with it being really hectic and super busy trying to figure out how to juggle Joe's school time (who needs me almost every second of his learning time!), Hanna's school time (who, thank goodness!, can work independently most of the time), housework, meals, errands, Jack and on and on and on--it has been 100% worth every second, and I can't put into words how much I am enjoying and am thankful for being able to homeschool.


After a very busy week we decided to take day trip to the beach today. It was Jack's first time at the beach. He wasn't crazy about being in the water because he wanted to be able to get down in it on his own and when he tried he couldn't just stay near the water's edge, he had to try and run out and keep running:-). So, of course, the water became too deep for him very quickly and he would get knocked down by the waves. Funny to watch, but he wasn't amused. He did learn to stay near the water's edge and ended up having lots of fun digging, playing in the sand and running around.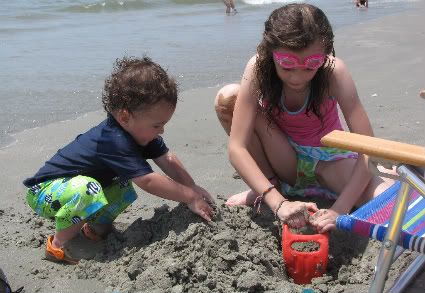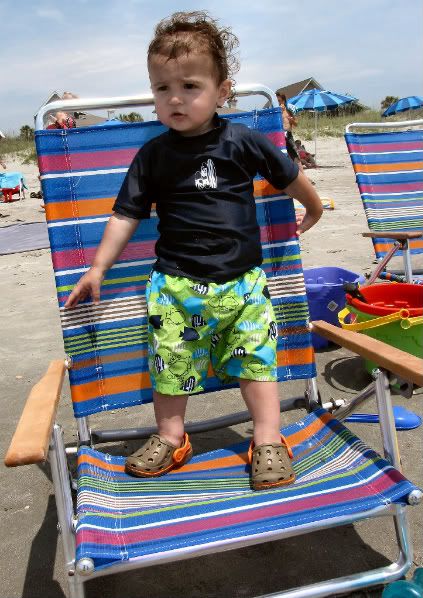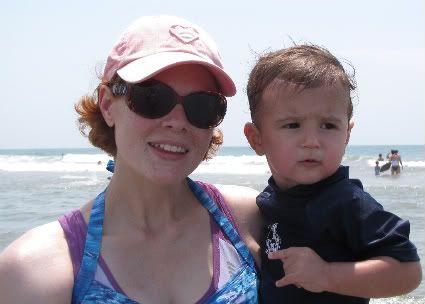 Hanna had her usual fun jumping waves, digging, and learning to use her boogie board from last summer. She stayed in the water almost the entire time we were there. She loved it!! She played with Joe a whole lot! With her occupying Joe, and Jack being satisfied digging, Jamie and I were actually able to sit in our chairs for a lot of the time and relax, watch the kids and take pictures!! I couldn't believe it--so exciting:-)!!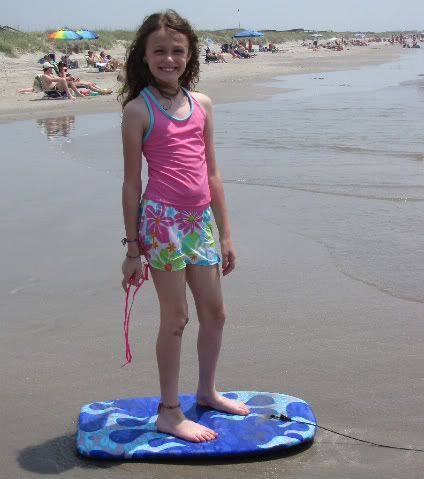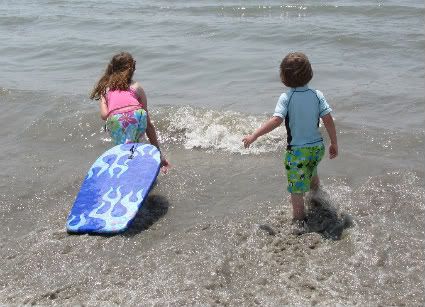 Joe had as much fun as Hanna and Jack. He stayed in the water alot too. Jumping what he calls "waves", he spent time digging too. He took his chair and put it in the water and just sat in it for the longest time. Just digging his feet in the sand and letting the waves crash around him as they washed up on shore. He had some of the sweetest smiles and looks of satisfaction and enjoyment on his face while he did this. He is really in a whole new "phase" right now. Growing older, but still so very child/baby like in some ways. So sweet and fun to experience. I remember this time with Hanna, and it, too, was one of my favorites.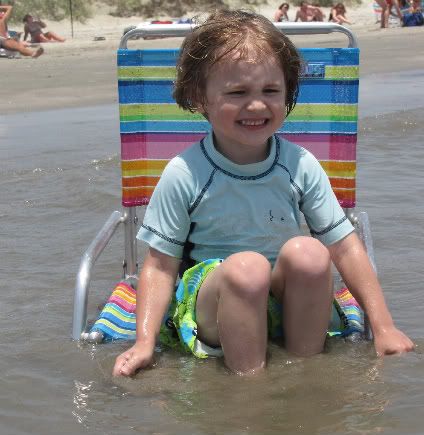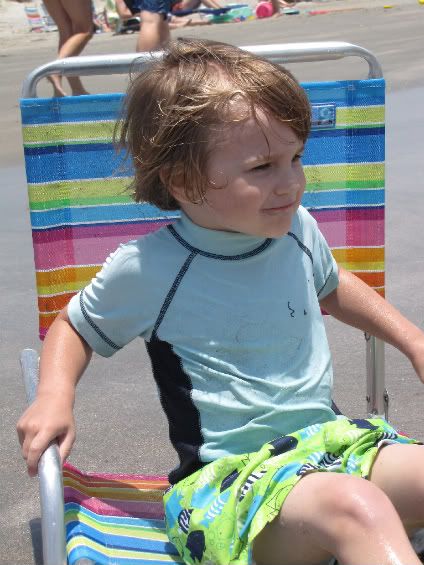 We all had a really good time together today. I'm sure we will make several more beach trips this summer--we had such fun today! The beach is one of my favorite places and favorite things about summer here in the south. I am glad my children are enjoying it so that we can make these memories together each year as a family. At the end of this day and at the end of this week I realize I have so much to be thankful for. How blessed I am, and I owe it all to my Heavenly Father.