We went to the State House Sunday after church so I could play around with my new camera under the guise of "letting the kids feed the pigeons and squirrels". I had fun and the kids had fun, but Jamie got the raw end of the deal. Hanna and Joe had a blast feeding squirrels and pigeons and I had tons of fun taking way too many pictures, but poor Jamie just chased Jack around (who was chasing pigeons and squirrels the whole time) in the heat. By the time we left Jamie was washed down in sweat:-). Bless his heart, he never complained--much anyway:-). He's always a good sport.

A couple of the pigeons actually climbed up in Hanna's lap to eat some peanuts. She is an animal/insect lover, so she LOVED every second of it! She has asked every day this week when could we go back so she could feed them some more. Joe was able to get some of the pigeons to come up really close to him, but then when they got close he'd get so excited he scared them off:-). And Jack, he tortured them by chasing them the whole time. It was so funny to watch. He had such a good time. He was nearly impossible to get pictures of though because he was constantly in motion. The one and only good shot I got of him alone is on my hobbies blog along with a couple of really good ones of Joe.


I thought this was really cute picture of the boys. Joe asked me to take this picture of him, he thought he looked so "big".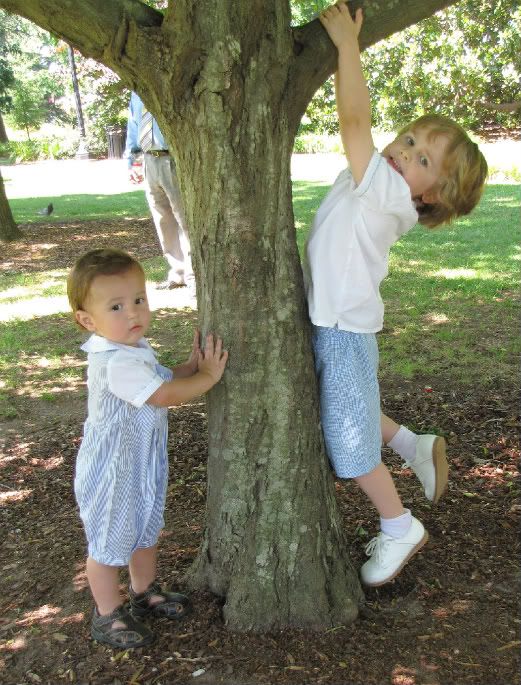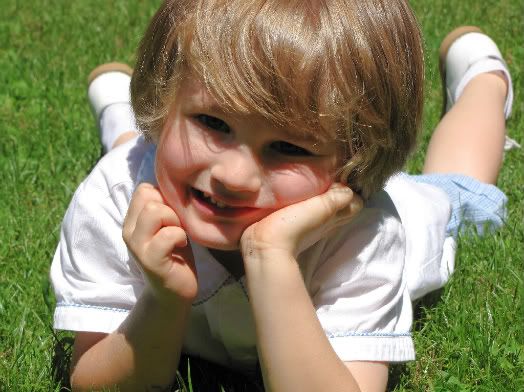 Hanna was in heaven with these birds so close by!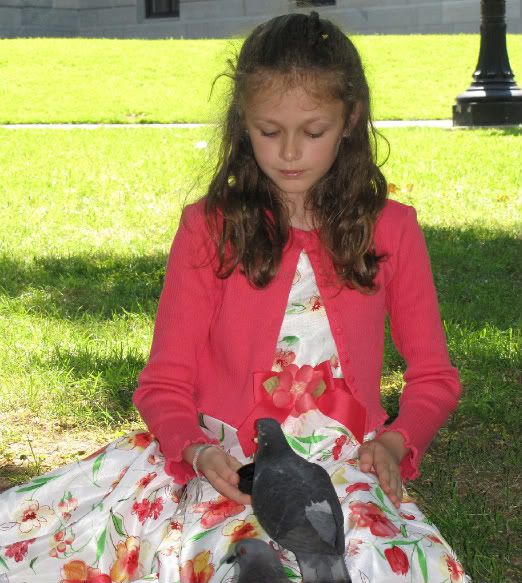 I love the way Jack and Joe are just standing by watching Hanna. Looks like they are "learning" from her.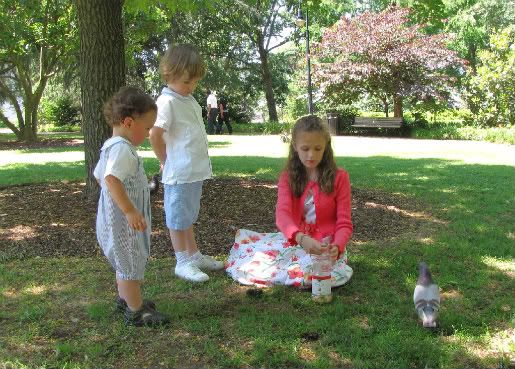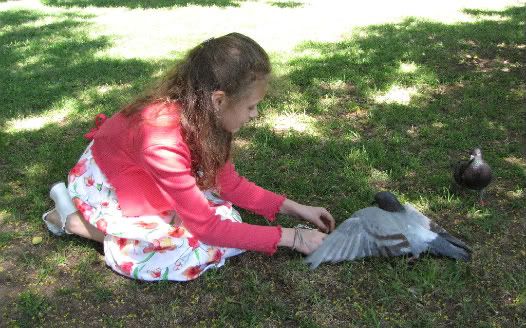 Jack decided he needed a little snack too and had his fair share of peanuts.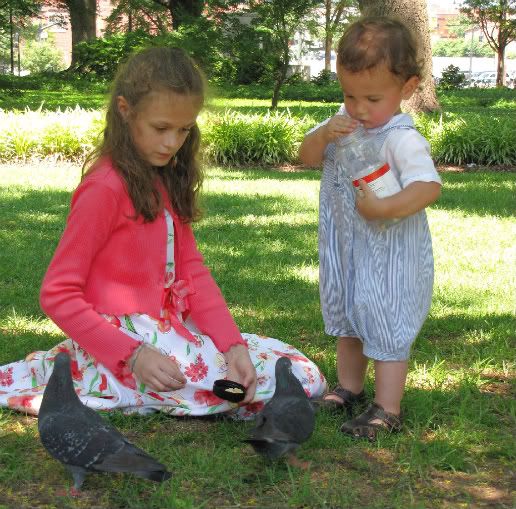 This was such a sweet, genuine smile from Joe. Love it!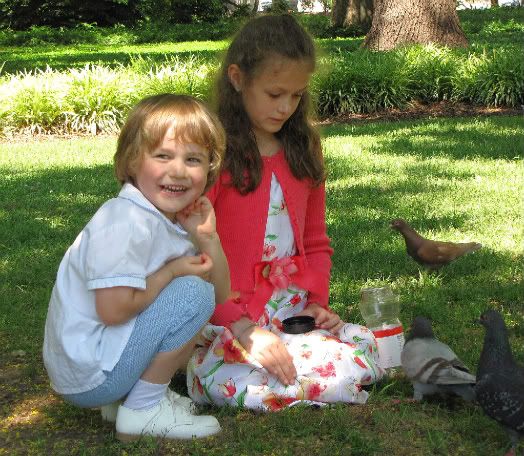 We hadn't been to the State House to feed the squirrels and pigeons since I was pregnant with Joe. It really was fun and something we should do regularly. The grounds are so pretty and peaceful and it's a nice place to visit in Columbia.