We had Joe's "big" family birthday party at his favorite park Sunday evening. He was super excited about it all week and had such a great time at the party. (I still can't believe my sweet Joe is FOUR years old!!).

His Aunt Teresa, our own personal "Ace of Cakes", made his birthday cake for this party. Since Joe is in love with the Backyardigans she made a Backyardigans cake. She put alot of time and creativity into his cake and it turned out FABULOUS!! This is the backyard always seen in the Backyardigans cartoon for those of you who aren't fortunate enough to watch it daily like we do:-). (And to be honest, I enjoy it.) She made the sandbox, pail, shovel, tree trunk, most features on the house (including the flower boxes) and the two Backyardigan figures by hand out of fondant. Joe LOVED his cake (and so did I). We really appreciate all of the time and love that go into our special birthday cakes!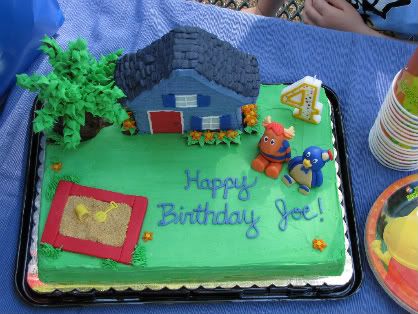 Here he is blowing out his candles.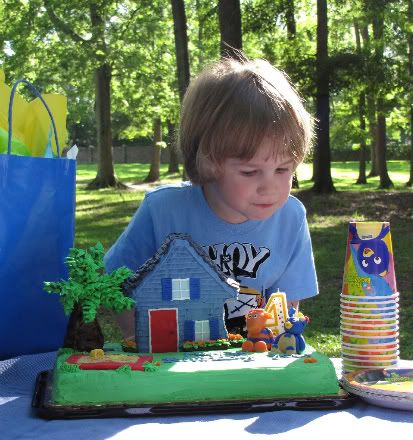 Joe had the sweetest smiles of pure excitement and happiness on his face while he opened his presents. I managed to get most of them in the pictures I took.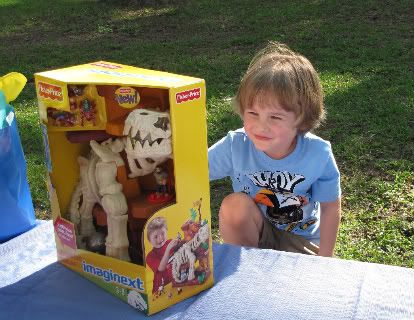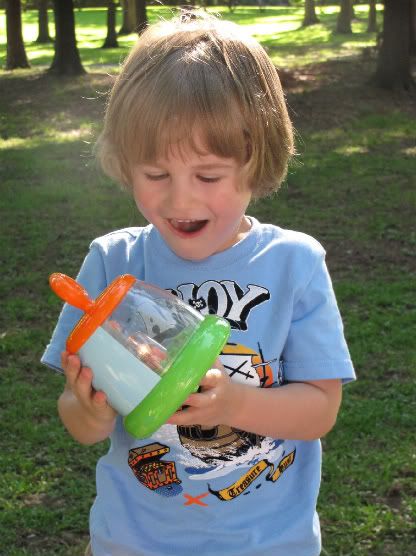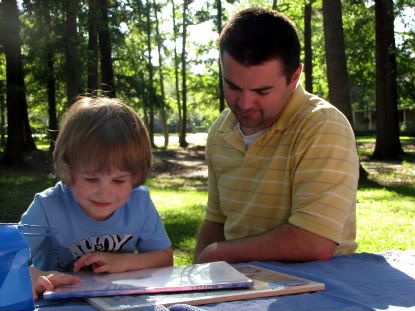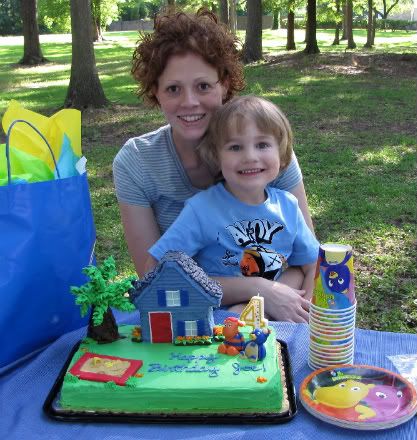 We all thoroughly enjoyed Joe's party. I enjoyed it so much because he had so much fun and he was just so happy the whole time. It was such a pleasure watching him have fun. I felt so thankful last night for Joe and was reminded once again how much I love my children and truly love being their mom!